Bayside Apparel T-shirts Experience #1 Premium Quality Tees
Table of Contents
Bayside Apparel is the largest vertical apparel manufacturer in the USA and has been a go-to source for high-quality apparel for over 20 years. As a writer for eStopandshop.com, I had the opportunity to review their products, and I can say that they undoubtedly offer some of the best clothing options in the market.
One of the things that sets Bayside apart is its commitment to quality. They source their materials from the finest mills and use top-of-the-line manufacturing processes to ensure their apparel meets the highest standards. Their attention to detail is evident in every piece they produce, resulting in a line of durable and comfortable clothing.
In addition to its high-quality products, the apparel designer offers a wide range of styles and designs. They have something for everyone, from classic t-shirts and hoodies to trendy hats and polos. Their apparel is available in various colours and sizes, making it easy to find the perfect fit for any occasion.
Commitment
Another great feature of the apparel company is its commitment to sustainability. They use eco-friendly materials and manufacturing processes to reduce their environmental impact and constantly look for ways to improve their sustainability efforts.
I highly recommend Bayside for high-quality, stylish, and sustainable clothing. With their commitment to quality, a wide range of styles, and eco-friendly practices, they are a brand that you can feel good about supporting.
There are several reasons why you should wear Bayside tees. The USA-owned clothes company first offers premium quality, comfortable and stylish T-shirts. They use high-quality materials that are soft and breathable, making them ideal for everyday wear. Secondly, Bayside is eco-friendly, offering options made from sustainable materials that are better for the environment. Additionally, Bayside offers various colours and sizes, ensuring you can find the perfect fit for your style and body type. Overall, Bayside Apparel tees are a great choice for anyone looking for high-quality, stylish, and environmentally friendly t-shirts.
Conclusion
The apparel clothes maker boosts that it is a clothing brand that offers a wide selection of high-quality clothing items for men, women, and children. They have a focus on providing sustainable and eco-friendly clothing options. Based on customer reviews, Bayside seems to be a reliable and trustworthy brand for those looking for ethically sourced and sustainable clothing items.
FAQ
Where is Bayside clothing located?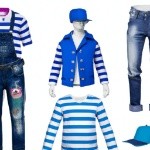 Bayside Apparel is a clothing company located in Anaheim, California. They have been in business since 1994 and offer a wide range of high-quality t-shirts, sweatshirts, and other apparel items.
Is Bayside Clothing Union made?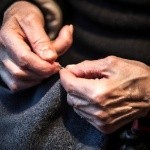 Yes, Bayside Clothing is committed to providing quality products made in the USA. Their products are union-made and proudly support American workers and their families.
Shop eBay
Amazon
Last updated on September 26, 2023 8:55 pm
Walmart
Other
Best Deals That Fit Your Budget