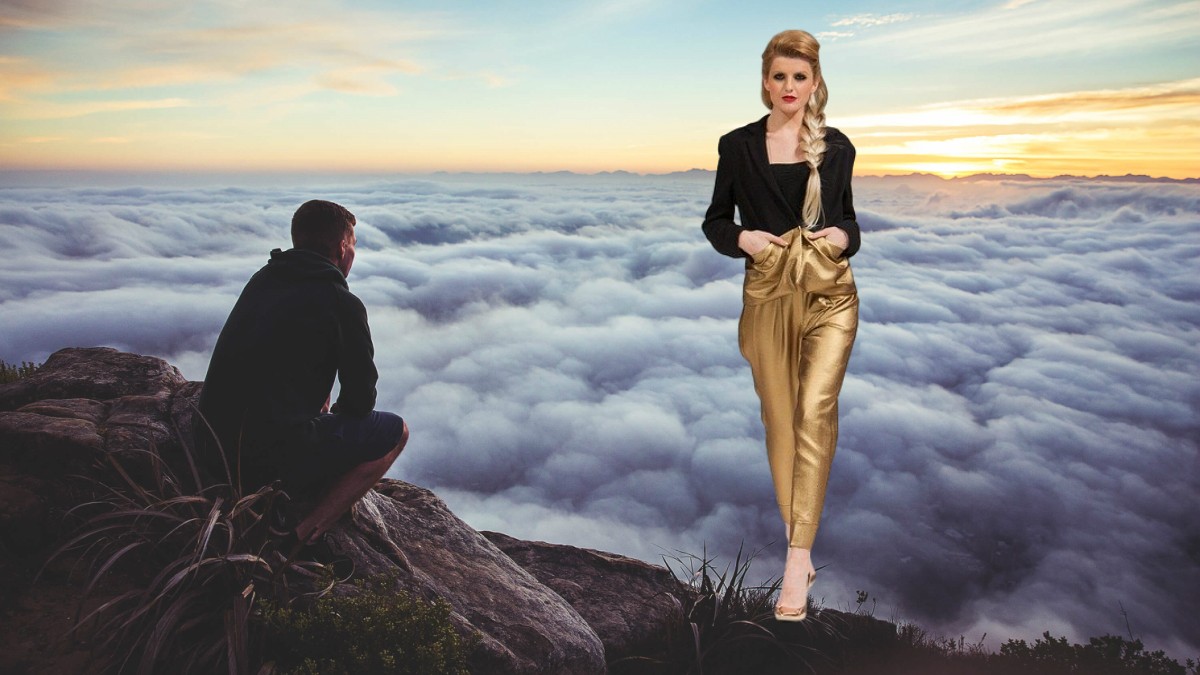 The Woman best magic dressing to kill the moment in 2020
The well dressed woman says a lot about her.
Today, many of us want to believe that as we get older, our style improves, but is this thought has any merit? One age gracefully, workout, and watch what we all eat. Maybe you get some salt and pepper hair, and magically you're deemed to have better style. So, is this thinking real? I would want to say, completely wrong.
At the age of 42, it is not hard to tell from experience that it is not magic. It takes some effort to develop a better style. Although you are over 40, age is not something that many explicitly addressed—however, its beautiful to raise the subject of style when it comes to the clothes we wear.
You might ask who is this post intended for, and why is the post written? I am going to say starting from the age of 40 into the 50s, and if you are well into your sixties as you develop a better style with age.
The following tips are dressing well as you get older. Let us look at the ladies and see how we can fix things that could make a tremendous impact on you immediately. Are you not in college anymore? Then do not dress like you are. We see lots of ladies in their 30s, 40s, 50s covering like they are still in college.
//z-na.amazon-adsystem.com/widgets/onejs?MarketPlace=US&adInstanceId=49eb6206-45da-4c9d-9496-66e7c8e82b33
So what do I mean? At least back in my day, the college looked for me, and it was the jeans or khakis that were too long. These clothes were also too full, that would get caught under the heel of your shoe and get frayed. Not a good look even if you're in college. When you grow up, buy a pair of pants that are the right length. Also, get them adjusted to the right length, take them to the tailor or seamstress.
Start dressing the way you did when you were younger, and maybe try to recapture those glory days, or you just haven't evolved. Dress respectfully, not like when you were growing up in the days where anything goes.
It's time for your style to grow up too. Now, how do you do that? I'm not saying that you need to go out and shop for new clothes and always dress like the executive woman aa the top of the line. However, dress to 'kill" in clothes that stands out to fit on your body shape. And you do not have to dress in suits all the time because not everyone needs to wear a uniform daily.
But, in my opinion, you need to own at least some cute outfits in colors that you look good on you. I do not think you need to have many professional-looking clothes, but a few cute shirts, skirts, and plants and I must add shoes.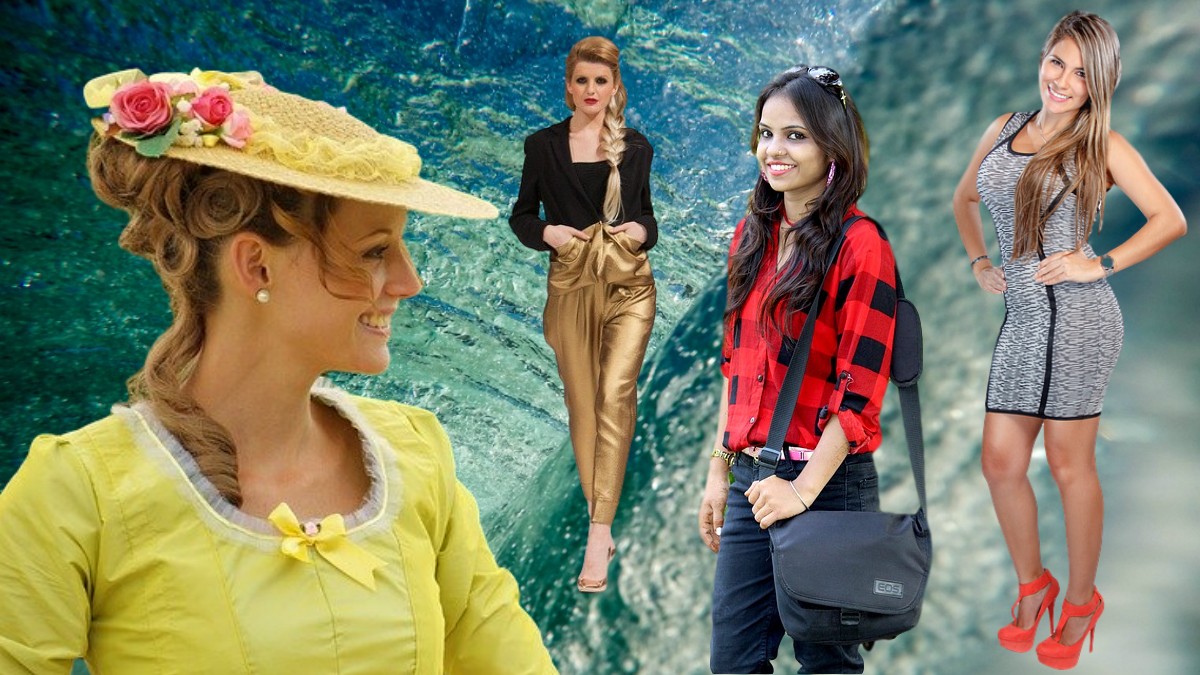 Our bodies change as we get older. If you've put on some extra pounds, wearing tighter clothes is not going to make you look younger, it's going to make you look (like the word we should never refer to describe a woman) fat. So, you need to dress your body appropriately. Wear clothes that fit you. That's where having a good seamstress or tailor comes in handy. A good tailor or seamstress gets everything made to the right measurement to hide your flaws.
As an older woman, if you don't like having flaws, go to the gym, eat better, drink more water, and put the time and effort into yourself, it will pay off. If you want to dress better, you have to put time and effort into that. The right fit for your age depends on your body type. If you're slim, you can get away with a more tapered leg, maybe just a slight break. If you're not, then a fuller cut is going to look better on you. It doesn't matter that you
liked the way the model in the magazine.
You know, may ladies don't have bodies like the model, that bikini body and therefore that woman need to make adjustments accordingly. The next subject is not related to clothes at all. It's related to personal grooming, and that is to make sure that you pay attention to it. It's one of the things that you have control of that can make a big difference, especially in making you look younger.
When you go to the stylist, have your eyebrows trimmed. It's magic; you instantly look younger. Now, pay attention to your hair. Get the makeup that goes with your face. Get a grooming tool, take care of it, and make it part of your routine and keep up with it. Next is to avoid streetwear
or any kind of overt branding. There are a handful of older ladies that can pull this look off. Leave the fashion for the younger girls.
That is not to say you can't dress in today's fashion. However, remember that fashion not always fit aging. You can look out of place while it right; many might describe you as looking hot. If you feel comfortable in style, what's the heck, wear it.
The next thing to talk about is footwear, specifically sneakers. Now, just because you're older doesn't mean that you have to wear a suit
and dress shoes all the time. Sneakers are okay, but they have to be the right kind of sneakers. The biggest thing is that you want to avoid wearing your athletic shoes when you are trying to dress nicely.
So, here's an excellent example of what I'd call a grownup casual look. It's all basics. You can wear a button-down shirt with a classic Levi's sweatshirt, suede jacket, pair of chinos and sneakers. But notice that the sneakers aren't athletic shoes.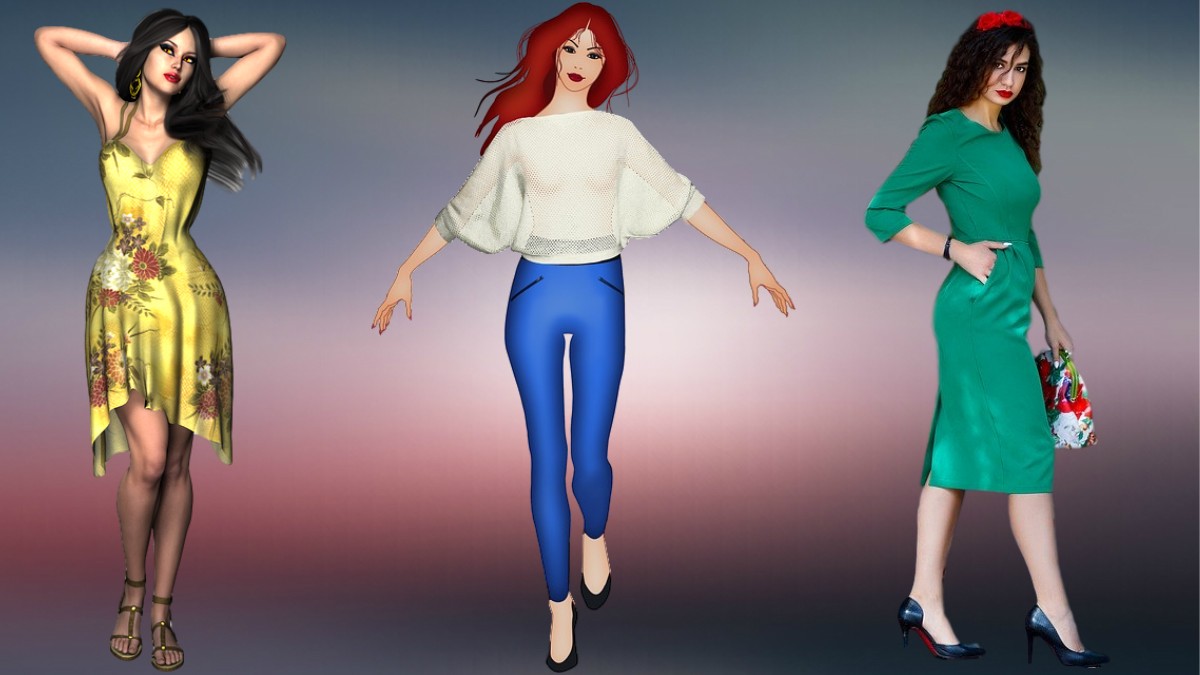 Drop the sneakers with the logo and ensure they clean. There are sneakers that I would call age-appropriate in your 30s, 40s, 50s. You can find a lot of good options out there, like M.Gemi, GREATS, et cetera. Find a minimal pair of sneakers that fit your budget, and pull the trigger. Now regarding casual wear, I will say that dressing casually as an adult is a little tricky. How do you take casual staples like tee shirts, jeans,
sweatshirts, and alike, and make them age-appropriate when those clothes get worn by people of all ages, especially people.
I would very much love to tell you that there is a simple formula you can follow, that's just not the case. And there are a lot of examples of older women who do casual well. In every case, it's essential to pay attention to the details and the fit. One little bonus tip is to invest in a quality casual overcoat jacket for colder seasons. Pick, a single leather bomber. More advanced, maybe something in suede, wool or corduroy. Thinking about fabrics and textures when it comes to outerwear is a great mature style move.
Remember, there aren't any fast and hard rules here, just like any quote-unquote rules of style. Use these as guidelines, but also remember to go with your gut and use a little common sense.
Women's Special I Writer's summer best selections